掲載日 2019-09-04
You might have been searching for a job for quite some time now and you can probably understand how hard it is to find employment in this economy. With the advancements in technology, you might find that you are not as employable as you used to be. The reality is that you aren't just competing for jobs in your own country anymore, you are competing with people all around the world. The Internet has made it possible for one to send large amounts of information to anyone, anywhere, in an instant. Advancements in transport systems have also made local jobs more viable for those overseas.
"Now that the job market has expanded worldwide, landing an interview isn't just about being qualified," confirms Carol Qian, Regional Marketing Manager of RGF Professional Recruitment. "It is also about showing the best version of yourself to an employer. One way to stand out from the crowd is to have a colourful and comprehensive resume."
Following Ms Qian's advice, we have provided five tips on how to get your resume to the next level.
Keep It Updated
Although this tip may appear redundant, many applicants fail to update their resumes when applying for a different job. It is vital to update your resume with your newly found technical skills, accomplishments and specialised courses. Additionally, do not underestimate the importance of highlighting your soft skills such as your ability to work under pressure or conflict resolution. They showcase your emotional intelligence as well as your cohesiveness with the organisation's culture.
Tailor to the Job You are Applying for
Personalise your resume to the needs of the job listing. It is a common mistake for people to send out the same generic resume to as many companies as possible in hopes of getting at least one interview. Recruiters are looking for applicants who have done their research on the organisation.
It is crucial to review the job description. Also, find out the organisation's mission and vision. Mirror the qualities you write in your resume as much as possible with the company's values. The aim here is to be seen as the perfect fit.
Show Your Achievements
It isn't enough to just state the skills you have acquired. Focus on what you did in the job, not on what your job was. There is a big difference. You have to show how you implemented said skills to improve your previous organisation's performance. Get as specific as possible by using metrics to quantify your contributions to your previous organisation. You can even include a category for any awards, certifications, trainings or publications you may have achieved in your professional career.
Show Evidence of Leadership and Teamwork Skills
Organisations value leadership and teamwork. You should include examples of how previous positions required you to have these skills. Emphasise any leadership roles you may have previously undertaken. It shows that you are able to be responsible for other people and that you have a certain level of maturity. Use words that display leadership and teamwork qualities such as: led, mentored, collaborated, sought input.
Sell yourself
Resumes and advertising copy aren't that different from each other. Every single aspect of your resume is vital, from the headlines, using specific words, to even word placement. Your resume should include strong headlines and personalised and compelling words that will encourage your recruiter to read further. The flow of your resume should also be smooth enough for your recruiter to have an easy and pleasant time reading through it. When it comes to content, make sure that you don't just describe what your job was. You have to include what you actually did in your position and how you contributed to the organisation.
Are you looking for a Job?
RGF Professional Recruitment handles hiring for top multinational and can connect you with exciting opportunities in Asia.
Send your CV
In this article: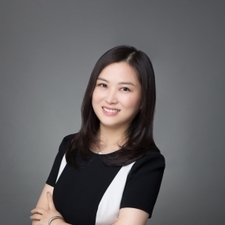 Carol Qian
Regional Marketing Manager, RGF Professional Recruitment