掲載日 2020-05-26
It's not business as usual. The Covid-19 pandemic has turned the world topsy-turvy, and drastically transformed business operations and work practices.
The fears and uncertainties stemming from this worldwide crisis have stirred up Covid-19-related conversations across industries, which revolve largely around issues like going digital, connectivity and bandwidth, virtual collaboration tools, employee health and wellbeing, business and productivity tools, supply chains and learning new skills.
A viable solution to the crisis has yet to be found and there's no end in sight, so companies would do well to take proactive steps towards supporting their staff's needs and keeping them emotionally attached to their jobs, particularly if they are working from home.
Here are ways leaders can better manage their team members and boost their productivity during this most challenging time:
Review Company Guidelines & Policies To Boost Work Self-Efficacy
When confronted with a novel, unfamiliar threat which our work patterns and routines have not been designed for, it is important that employers embrace new modes of running the business.
With lockdowns imposed in many countries and even after they are gradually eased, work from home is likely to become a new norm. It has become necessary for many companies to make changes to their work arrangements, be it to ensure the safety concerns of essential workers on the frontline or out on the field, or the self-efficacy and productivity of employees who have to work from home.
Remote working comes with a slew of obstacles and distractions, the extent of which will depend on the individual situation and needs of employees as well as those of their family members. As schools are mostly closed in conjunction with the lockdowns, those with school-going children may have to juggle the multiple roles of worker, teacher and caregiver.
Therefore employers should consider exercising greater flexibility, such as initiating leave policies that cater for greater provision of childcare leave, flexi-time or allowances, so that employees are better able meet their personal responsibilities. It would also be useful to draw up work-from-home guidelines, such as setting aside certain core hours when all members should be available for collaboration.
Doing so will empower employees to take ownership of their responsibilities and help them balance their work and personal lives better, thereby enhancing their engagement and productivity.
Set Clear Goals And Establish Channels For Timely Feedback
How can business organisations continue to monitor and steer the progress of their remote workforce and maintain a high level of productivity? Ellen Lin, Regional Head of IRB and Managing Director of Bo Le Associates, tells us about the steps her company has taken: "We constantly update our teams on revenue targets for both individual and team performances, set process KPIs, as well as prescribed guidelines and disciplines for remote work, such as check-in and check-out practices.
"We also ensure timely follow-up and provide avenues for feedback via daily, weekly and monthly KPI reviews that are based on monthly and quarterly revenue targets, and have established weekly and monthly discipline guidelines as well. Additionally, we carry out regular analyses, and share the assessments and feedback with individual team members to help them improve in their work."
Establish Clear Lines Of Communication To Provide Direction
In this uncertain COVID-19 landscape, it is crucial to keep employees constantly informed of the organisation's approach to tackling the situation, the changes the upper management has made, and the steps they are taking to move forward. This gives employees clear directions on how they should proceed with the day-to-day functions of business, as well as the assurance they need to feel confident and safe in carrying out their tasks.
It is also important to maintain communication at all times, so provide them with easy access to lines of communication within the organisation, through which they can raise or discuss any issues they may be concerned or worried about.
Provide Essential Remote Working Tools To Improve Work Efficiency
Employers can help employees adjust to the changes in work modes and embrace remote working by investing in digital infrastructure, teleconferencing and other essential virtual tools that will help boost their ability to execute their work tasks. This includes the provision of short online training courses or guidebooks to help employees maximise the use of digital tools.
Ellen shares how her organisation has harnessed digital tools to enhance employee engagement and make remote working a success: "We organise team gatherings via virtual meetings or con-calls on a regularly basis to obtain updates on performance and progress reports as well as keep everyone motivated. Our CEO, David, arranges meetings with leaders weekly to engage them on various topics, with our Greater China team via Teams, and bi-weekly "office" meetings, all of which have helped in boosting confidence level and encouraging the entire team to push ahead. In addition, we conduct daily online meetings to review, plan and share work matters. Respective senior associates have also been delegated to host meetings and sharing sessions on market insights and trends."
Keep Your Teams Connected And Their Spirits Up – Virtually
Being housebound and the lack of social interaction over a prolonged period of time may adversely affect one's mental wellbeing.
In this respect, team leaders could churn up their creative juices and harness technology to inject fun, encourage social interaction, promote team collaboration and develop a spirit of community within remote tribes. For instance, they could begin the day with a quick meeting with the team to keep everyone on track and driven towards a common goal, even if they are all apart. Regular virtual coffee, lunch or happy hour "gatherings", and teambuilding and exercise sessions could also be scheduled to keep everyone together and their spirits up.
And since we may be facing months of downtime, it would be a good opportunity to host online activities like learning courses, webinars and motivational talks to help employees upgrade themselves personally or careerwise.
CONCLUSION
It always pays to put your employees first. The care and concern you show in protecting their physical, emotional and mental wellbeing will ultimately translate into more confident, happier and efficient workers. This will in turn boost morale and productivity, and keep the company's overall performance flying high in this trying time, when social isolation, potential health threats, economic hardships, and other uncertainties of life are rife for everyone.
Are you looking for a job?
RGF Professional Recruitment handles hiring for top multinational and can connect you with exciting opportunities in Asia.
Send your CV
In this article: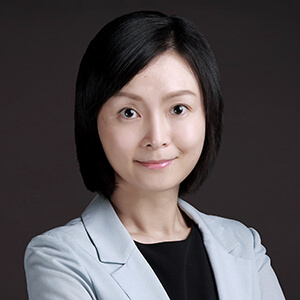 Ellen Lin
Regional Head of IRB and Managing Director of Bo Le Associates