掲載日 2019-10-17
With its rich culture and history Japan has a lot to offer for the overseas visitors and is an increasingly popular tourist destination. It's a country of natural beauty and its major metropolises have excellent access to the great outdoors and a variety of summer and winter sports. Tokyo is an hour by train from both beach resorts and the ski slopes, and there has been a major investment in sporting facilities thanks to the upcoming Rugby World Cup this year and the 2020 Olympics and Paralympics.
Known for its relative safety with low crime levels, its high service levels (known as omotenashi), the efficiency of its transportation system and the country's excellent infrastructure, as well as its world renowned food scene – reportedly with more Michelin-starred restaurants in Tokyo than Paris - Japan is a great place not only to visit but also to live and work.
Due to its geographic location as well as the cultural and language barriers, traditionally Japan has been a more difficult destination to secure career opportunities without a high level of Japanese language, unlike other regional hubs, which have had less requirement for local language skills. This is changing rapidly, however, as Japanese firms become increasingly global. For example, at the turn of the decade, Rakuten famously announced the need to drive English within the organisation as the official language for the company. The government has also increased its investment in English education with English lessons becoming compulsory in elementary schools from 2020. As a result, this is another sector where jobs for English speakers are on the rise.
Japan is also an economic powerhouse - currently ranked third globally in nominal GDP terms, behind the US and China – and is often cited as being one of the most highly developed and technological advanced nations in the world. But Japan Inc. is also facing major demographic challenges, presented by a rapidly ageing society and a declining birthrate and population. In 2018, twenty per cent of Japan's population was 70 or older and this is expected to rise dramatically over the coming decades.
This has led to a declining domestic workforce and an increased need for organisations to look overseas to fill the talent gap. In a recent RGF Talent in Asia report, 46.3 per cent of employers in Japan mentioned that they are facing a shortage in talent. This has been aided by government initiatives such as changes in immigration policies, with an increase in the number of working visas issued each year and a relaxation of visa requirements in certain areas. Sectors particularly affected and where this is visible are in the service and hospitality industries.
Increasing globalisation and a declining domestic market have also led to companies looking overseas for business opportunities to secure growth. Japanese assets and investments in foreign countries – in both advanced and developing nations – have continued to increase without interruption for the best part of three decades. This, in addition to foreign companies continuing to invest in Japan, has led to an increase in start-ups, alliances or M&As involving Japanese organisations both at home and abroad.
With these demographic and economic changes, opportunities for foreign workers are increasing in both the type of work and the industries in which employment opportunities are available. People who work in Japan can add a lot of value to their CV through the acquisition of knowledge and skills that can enhance their careers significantly.
Global experience, regardless of the location, is increasingly sought after and anyone who can master Japanese while they are in Japan will gain what is still a relatively scarce but valuable asset in the employment market.
Japanese business practices and business culture are well known globally and are often the subject of much interest, curiosity and academic study around the globe. Practices such as Kaizen (Continuous Improvement), Keiretsu (long-term traditional, often obligatory relationships between a group of companies with cross-shareholding) and life-time employment, for example, are unique concepts and difficult to understand for many non-Japanese. Business negotiations are also handled very differently to Western and other nations and people who have the knowledge, experience and ability to navigate these intricacies and differences, are in increasing demand from organisations on both sides of the negotiating table.
Non-Japanese workers can also often experience a broader range of responsibilities than they would back home, or experienced by their Japanese colleagues. This is due in part to their language abilities or knowledge of their home country's business cultures and practices.
Many Japanese companies are also cash rich, in comparison to their overseas counterparts, and this can lead to opportunities to work on new projects or technologies not otherwise available due to a lack of investment capabilities. Tokyo is a popular destination for IT professionals, particularly for senior candidates who can enjoy a relatively high salary and benefits package, a convenient lifestyle and a safe family environment. Traditionally, banking and insurance clients have hired foreigners to fill key global roles. However, more recently, the market has witnessed an increase in similar hires across the retail and consumer goods industries.
That being said, opportunities are not limited to technology-related roles, and similar trends can be seen across a broad range of industries and specialisations.
In addition to the value that the technical skillset and cultural knowledge that work experience in Japan can bring, there are also many other advantages including relatively higher salaries than other nations, attractive social security benefits and increased job security. There is also a high standard of living with good access to public services – including high-quality healthcare and municipal facilities, and an education system that ranks highly on global standings. In addition to the local education system, major cities also have a wide range of international schools.
Tokyo, in particular, has a very vibrant and strong international business community with the presence of numerous international Chambers of Commerce, as well as an array of networking associations and opportunities. These are very accessible and provide the opportunity for experienced and young business professionals to participate in government relations and advocacy activities as well as attend networking events, seminars and business consortiums with senior global and Japanese business leaders and executives and to learn from their experience.
Living and working in Japan will provide you with the opportunity to acquire valuable skills and knowledge for your career, which will not only set you apart in the global talent market, but will also grant you an exciting cultural experience and lifestyle.
Are you looking for a job?
RGF Professional Recruitment handles hiring for top multinational and can connect you with exciting opportunities in Asia.
Send your CV
In this article: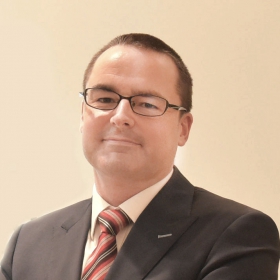 Simon Elsom
Director
Financial Services, Human Resources, Office Administration, Finance & Accounting, Legal, RGF Professional Recruitment Japan