Unleash Your Potential by finding the best career for you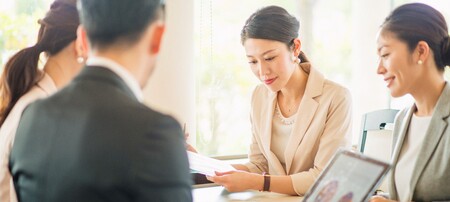 If you are interested in looking for new opportunities, we should get to know each other.

We feel it is essential to meet face-to-face to learn about your dreams and ambitions. It is RGF's mission to help you unleash your potential through the right job opportunities and career path planning.
We will work with you to evaluate your strengths and weaknesses, identify areas where you need to develop your personal presentation, interview and job skills. We want to help you achieve success, gain personal fulfillment and recognition provided you are willing to listen, learn and work hard.
We are not afraid to tell you the hard truth as we see it. We will always be honest in telling you what you need to hear, rather than what you want to hear.
RGF is your eyes and ears in the market, and will promptly advise you when the right opportunities open up. We will become one of your coaches and mentors.
You can trust us to treat all your information with utmost confidentiality, confidence, professionalism and care.
Please follow the instructions to provide your information and upload your CV (or resume) to our data base. We will promptly review your information and contact you to determine next steps.
When we are able to identify a position that is a good match with your skills and experience, we will explain the position, the company and its culture. We will explain why we think the position is a good match and support you throughout the interview process.