Posted On 2019-10-10
What is a change agent?
A change agent's job is to promote and enable change to occur in an organisation. Change agents can pave the way for companies to try out new processes, restructure their management, or revamp the business model.
They serve as the middlemen between company executives and the rest of the organisation, explaining the reasons for change, convincing others of its necessity, and answering any questions. They also help relay any concerns from the ground to the management.
As Gina Ng, Associate Director, RGF Professional Recruitment Singapore explains, "a change agent is anyone who has the skill and power to guide and facilitate the change effort. Change agents may even be external or internal. Today, playing the role of a change agent has never been more important."
She further adds: "Whether an organisation appoints internal change agents, hires outside consultants or does a combination of the two, the success of any change effort depends heavily on the quality and workability of the relationship between the change agent and the key decision makers within the organisation."
The role of a change agent
The roles and responsibilities of change agents will vary from case to case. In general, the following duties are usually required of a change agent.
Advocate the importance of the change

Formulate how the change will happen over time

Guide and support employees through restructuring

Explain who and what is affected by the shift

Disseminate information

Foresee and evaluate any possible conflicts or interruptions

Develop policies to combat these possible roadblocks

Receive feedback from the ground and relay it back to management

Serve as the person-of-contact who is available to listen to concerns, ideas and objections from both sides

Track all progress made
Characteristics of a good change agent
All good change agents will have these qualities in their work style:
Flexibility – Although being disciplined and regimental can help keep things on track during the changing process, being able to adapt to unforeseen difficulties is just as important. To be flexible in work style means being able to find new ways to overcome any challenges.
Patience – Change does not just occur immediately. Efficient management of the change process requires tremendous effort and perseverance from everyone involved. Rushing the plan is not only inefficient, but it can also be costly.
Conscientiousness – Every action in the change has to be deliberate to help the organisation move forward. Diligence is needed to finish the job in a timely and effective manner.
Confidence – A leader for change needs to garner trust. Everyone in the process has to have fervent faith in the plan for it to be executed well. Uncertainty and doubt breed apprehension and inefficiency.
Communication – Everyone involved should be on the same page. Miscommunication can create unnecessary setbacks and can delay the execution of the plan. Good communication reduces apprehension and allows more people to understand your point of view.
Whether you handle the change process internally or outsource to recruitment consultants well versed in managing change effectively, good planning and effective, open communication is the key to a successful transition.
Are you looking for a job?
RGF Professional Recruitment handles hiring for top multinational and can connect you with exciting opportunities in Asia.
Send your CV
In this article: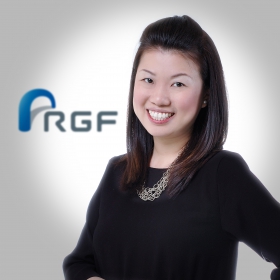 Gina Ng
Associate Director
RGF Professional Recruitment Singapore