Posted On 2019-12-13
"Help! Work never stops piling up and I can't take it anymore. I'm about to explode!" This is a common expression of exasperation from friends and colleagues reaching out to us for support.
Being overwhelmed by work stress is a common situation many of us face. Stress mounts when deadlines are looming or the tasks we have been assigned are too challenging to accomplish. And if that's not bad enough, other elements like a boss or colleague from hell may be thrown into the mix!
Consider this: we spend more time at work than at home, and interact with our colleagues more frequently than our family members. So if things aren't going well in the workplace, it's likely to adversely impact our overall well-being.
Put Your Mind at Ease
Joy Niu, Manager-TMT-IT, Digital Technology & Information Security, RGF Professional Recruitment China, believes that small amounts of stress can motivate us to get things done and advises that we learn to differentiate between 'helpful stress' and 'bad stress'.
She said: "Sometimes, our pressure stems from worries about the 'What-if's. Research shows that actually 80% of our worries about the future would never happen at all. Instead of burdening ourselves with those worries, we should just focus on doing 'the next right thing', and things would mostly end up fine."
"Seeing a lot of things piling up on the 'to do list' is always stressful. Based on my experience, the most effective way of dealing with this kind of pressure is to 'just do it'. Tackling your most unpleasant or most difficult task at the beginning of the day is much better than leaving it till the last minute, which would fill you with worries the whole day," she added.
Here are other ways you can keep stress from building up and getting to you:
Get moving and stay active. Exercise in almost any form can act as a stress reliever. It helps boost the level of endorphins (feel-good hormones) in your body and distracts you from the day-to-day worries. Pursue activities you will enjoy and fit your schedule. No matter how busy you may be, make it a point to stick with your exercise programme. Making a ritual out of them helps – like hitting the gym twice a week before starting work, taking a stroll after dinner every evening, or playing games with the family weekly.
Develop a support system. It's always healthy to have a social network of family members and friends who will always be there for you. Somehow, you'll always be "too busy"; but you'll come to appreciate the value of setting aside time to meet up regularly with friends and socialising with colleagues when you are down in the dumps, bogged down with worries, need to air grievances or share your feelings.
Boost your self-confidence. Demanding bosses and aggressive colleagues who undermine your confidence, and your own feelings of inadequacy are among the myriad causes of stress. Examine the areas in which you need to work on and pro-actively seek personal development or skills upgrading courses to build up your self-esteem and confidence in dealing with the issues.
Get away from it all. The monotony of work and humdrum of daily routines can wear us out or make us miserable. So plan a getaway for a change of scenery, or do something different and exciting to spice things up and recharge.
Mind Your Own Mental Health
If you are continually being overwhelmed by work stress, try to identify the sources to better manage the problem and change any unhealthy behaviour if necessary.
Track your stressors. Be aware of what's causing you stress and try to remedy the situation through healthy responses or establishing work-life boundaries for yourself. For instance, in today's digital world, work often follows us wherever we go. When you are at home or on leave, refrain from the habit of checking, sending and/or responding to non-urgent work-related messages.
Learn how to relax. Face up to the fact that work can never be finished. Try to tear yourself away from it all and soothe mind, body and soul through relaxing activities like meditation and massage therapies, and hobbies you enjoy.
Get enough sleep. Make it a point to get adequate rest so you'll feel more refreshed, energised and focused, and ready to face the new challenges each new day brings.
No matter how dire a work situation may seem, just remember one thing – life doesn't only revolve around work. Yes, it does put food on the table, but don't ever allow it to put a toll on your emotional and mental well-being. And if the mere thought of going to work each day depresses you, it's time to do something or seek help to remedy the situation.
Are you looking for a job?
RGF Professional Recruitment handles hiring for top multinational and can connect you with exciting opportunities in Asia.
Send your CV
In this article: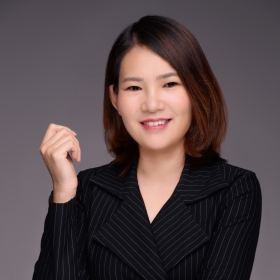 Joy Niu
Manager-TMT-IT, Digital Technology & Information Security
RGF Professional Recruitment China