Posted On 2020-07-30
Though getting the call that you've been selected for an interview may already feel like a win, it's simply an early foot forward in the marathon that is landing the job. Whether your interview is with a startup or a multinational company, you won't be the only candidate interviewed – which means you need to ensure you are remembered once you leave the meeting.
To make your mark, you do not have to wear a zany accessory or print your résumé on scented paper – instead, make sure you bring your best when you sit down with the interviewers and be prepared to dazzle them. Here's how to do it:

Punctuality is key
Though being on time sounds like an obvious piece of advice, you'd be surprised how many people fail at this basic step. Realistically, it requires preparation and planning to ensure you do not get delayed by unexpected traffic, a longer commute than usual, or getting lost when looking for the right building.

Plus, being on time really means being a little bit early – 10 minutes is a good rule of thumb as it ensures you have time to check-in with reception and make it to the appropriate floor or room before the interview starts. It also gives you a moment to breathe and think through your questions. Feeling calm and collected can really go a long way in making that very first impression a good one.

Show off your research skills
Being prepared goes beyond knowing what was written in the job description and rehearsing a couple of answers to common interview questions. Make sure you thoroughly research the company and understand its values, vision, products and services to the best of your ability. Also, do your best to research the people you will be interviewing with, if possible.

Knowing the positions and what their jobs entail will help give you a sense of how they may form their more in-depth questions. For example, someone from the HR team may ask general questions about your background and qualifications, while the person who could eventually be your manager or coworker might ask specific questions about how you collaborate with others or give you scenarios to respond to.

On top of this, you should show off what you've learned. According to Mike Wilkshire, Director, Industrial & Engineering, RGF Executive Search Singapore, "It's important that you show your interviewers that you've done your homework. Prepare some interesting facts from your research and make sure you drop them into the conversation during the interview."

Ace the tough questions
One way to truly stand out as a candidate is to nail the questions that commonly trip people up during interviews. If you can confidently yet humbly talk about your weaknesses, moments you've experienced failure, why you're leaving your current job, and why this new company should hire you without floundering or punting, you'll make a great impression.
Bring insight with your answers – as well as your questions
Rather than provide run-of-the-mill answers to questions, if you can inject analysis, introspection, and insight about your skills, the ways you approach your relationships with colleagues and clients, your working style and your goals, you'll show the interviewers that you are thoughtful, articulate and that you have a clear sense of who you are and where your career is headed.

"Every interview will usually end with the classic 'where do you see yourself in the future'," said Mike Wilshire. "This can be a tricky question if you're not prepared, but if you have given it some prior thought to it and are able to spell out a clear and concise answer as to how you'd like to see your career progress, then you will come across as focused and motivated individual – and every employer admires those characteristics. Everyone likes a person with a plan!"

Further, do your best to think of at least a couple of questions to ask the interviewers. These could be specific to the company's vision, to gain further clarity about how departments are organised, or a sense of how the company structures talent development – whatever it is that you're interested in learning about! Be genuine with your curiosity and do not squander the opportunity to ask questions when it arises during the interview.
Let your personality shine
Though it's perfectly normal to be nervous while being interviewed, try not to let your nerves get the best of you or turn you into a robot. Keep in mind that an interview is not only the company evaluating you, but you evaluating the company as well – sort of like a first date. Be conversational, show your personality, and if there are moments that crop up during the interview to find common ground about, say, love for a specific movie or a particular brand of notebooks, it's okay to talk about those things briefly. In fact, making that sort of connection with an interviewer can definitely make you a memorable candidate!

Ultimately, there is no true science to making a great impression. But following these tips will help you feel confident when you walk into the interview. Hopefully when you walk out, you'll feel as if you nailed it and will have made yourself memorable in the minds of the interviewers.
Are you looking for a job?
RGF Professional Recruitment handles hiring for top multinational and can connect you with exciting opportunities in Asia.
Send your CV
In this article: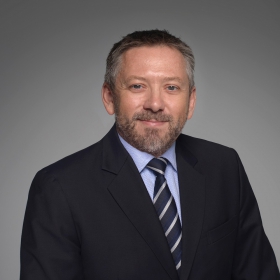 Mike Wilkshire,
Director, Industrial & Engineering, RGF Executive Search Singapore