Posted On 2020-09-08
Resigning from a job, whether it is because you have found a different opportunity elsewhere, want to return to school full-time, or need some time away from the office to plan your next steps, can be a daunting experience. No matter your reason for moving on, it's important to inform your supervisors, break the news to your colleagues and clients, and leave your position in the most gracious way possible – and without burning any bridges. Here is how you can have this nerve-wracking and perhaps even difficult conversation with ease:
1. Tell your manager first
Announcing your resignation is not a casual conversation and should be announced to your manager before anyone else. Though it's tempting to share the news with close colleagues or your direct team, that decision runs the risk of generating office gossip – the last thing you want is for your manager to hear of your resignation second-hand. To prevent that, plan to tell your manager first – let them know that you need to schedule a private meeting, be it in person or online.

If possible, propose a time for the meeting and keep in mind any major deadlines or particularly busy periods that are coming so that you can avoid telling your manager about your departure on a particularly hectic day. Once you have the date and time confirmed, then prepare how you will tell them so that you don't become overwhelmed or flustered during the meeting.

"My best advice is to keep it simple, short, straight and sweet," said Romikka Ganguly, Associate Director, RGF Executive Search Singapore. You should do your best to keep the conversation as positive as possible in order to leave on good terms while also explaining why you are leaving. If you have specific negative feedback, instead of voicing it during this meeting, wait until your exit interview or a chat with your supervisor closer to your departure date.

If you are on good terms and the reason for your departure is not connected with negative sentiment, it's possible that your manager propose a counter-offer to keep you at the company. If that occurs, do your best to remain calm and let them know you'll think things over and get back to them within 24–48 hours.
2. Choose a suitable leaving date

Your contract should outline how much notice you need to give your workplace before departing, and a notice period of two weeks to one month is common – but double-check your contract to make sure you know the time-period that is required. From there, you should talk with your manager during your resignation meeting about which date is best to be your last day before agreeing to a particular start date with your new employer. Even if you are excited to be leaving for a new opportunity, keep your current projects and deadlines in mind, and work toward leaving at a time that makes sense so that you can tie up all loose ends and major projects rather than leaving any of your coworkers or clients in a lurch.

3. Write a resignation letter
Even if you work in the most informal of environments, you should still submit a resignation letter to your boss after you've had a chat with them. Keep it short and polite – mention details such as your position, as well as the date of your last working day. If there is specific feedback you would like to detail about your decision to leave, you can include it in the letter, but the language should still be professional. In addition, you should also include good experiences you've had with the company, and end the letter on a positive note.

4. Continue to put in your best at work
While you may have a new job and a host of new opportunities lined up, do not forget about your responsibilities to the company you are about to exit. After all, you may need to depend on your former employers for future references, and doing a shoddy job while exiting the company will reflect poorly upon you. If you want glowing references, do your due diligence and continue to be enthusiastic about your work right up to the day you leave.
5. Thank your manager and team for the opportunities you've had
Whether this was your first job right out of university, or one of the many positions you have worked at so far, you would have walked away with valuable lessons, opportunities and knowledge. Thank your superiors for the time they have invested in nurturing you and ensuring your career could progress, and be sure to take time to speak with everyone on your team to thank them for their help and say a proper goodbye. Make them feel appreciated and valued, especially if they have said they are hurt or disappointed by your decision to leave.

6. Facilitate a smooth handover process
Whether your successor is in place and you're working to train them, or there is still a search on for who will step into your role once you leave, you should prepare a handover document detailing the valuable information you know and that needs to be shared about your clients, projects and processes.

Don't wait until the last minute to create this document – it will be vital for your replacement because it will make it easy (or, at least, easier) for your successors to locate the information they need, such as clients they may have to interact with or important details they may have to take note of.

Though the handover document may be the only opportunity you're given to help your replacement, it will still help them learn the ropes quickly and help the team remain productive. In addition, it can also display your gratitude for the opportunity you've had with the company and your respect for your team.

That said, if there are specific technologies or complicated processes they need to be familiar with, sit with your successor or a colleague who will be filling in temporarily, and walk them through it so they can do it on their own, without relying on you.

7. Prepare for your exit interview
If you have an exit interview on your last day or week of work, this is the time to discuss in detail the feedback you have for the company or your team. Though you should remain professional and as positive as possible, this is also the time to be honest. "Be professional while sharing feedback, and voice your appreciation for the opportunities you've had, and especially any training, courses, or upskilling the company has provided for you," said Romikka Ganguly. "But you should also discuss the reason why you were looking for a change, be it a more challenging role and different work environment for your next step up in career."

If there are specific negative points that need to be addressed, do your best to remain as neutral and calm as possible and to discuss these matters. The goal for the conversation should be to provide constructive criticism the company can use to learn and grow rather than venting, grouching, or gossiping.


Signing off properly from a place you spent a considerable amount of time in is a good way to leave a lasting positive impression on your former supervisors and colleagues. Tie up all loose ends, prepare a handover document, and say a fond farewell to everyone at the office on your last day. After you've left, do your best to speak as positively as possible about your bosses or colleagues, as badmouthing them could harm you in the future. After all, you want to maintain good relations with your former employers in case you ever need to depend on them again.
Are you looking for a job?
RGF Professional Recruitment handles hiring for top multinational and can connect you with exciting opportunities in Asia.
Send your CV
In this article: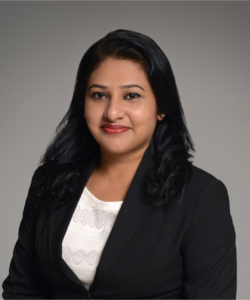 Romikka Ganguly
Associate Director, RGF Executive Search Singapore