Posted On 2020-05-15
The current COVID-19 pandemic not only makes us rethink our physical work environment but also how an organisation can build trust and culture in such unprecedented times.
With the circuit breaker in place till 1st June 2020, RGF Talent Solutions Singapore, a subsidiary of Recruit Holdings and one of the largest and most awarded recruitment firms in Asia, leads the way in supporting employees through this uncertain times.
RGF Singapore employees have been working from home as early as 30 March 2020, but they were not sent home empty-handed. A Care Pack and S$100 for any additional WFH expenses were given to the employees to ensure a comfortable working environment. Even when get togethers were not possible during the circuit breaker, GrabFood vouchers were given as a treat for all employees to enjoy meals 'together'.
At home, employees were also given access to workout classes by Fitness First; online meditation sessions with Headspace; parenting tips (because we know it can't be easy working while your kids think you're home for playtime all day); and COVID-19 talks to keep them updated. Employee development continued with the creation of LinkedIn Learning Paths and the RGF Academy LMS Learning Plans, as well as training webinars.
To fight the anxieties that might emerge from social distancing, employee engagement was a core pillar to ensure employee well-being. There were various company initiatives to inject fun at home with online Bingo, WFH Photo Challenge, Family Feud, Origami Class, Pet Meet & Greet and Bring your Kids to Work Day via Microsoft Teams, e-lunch Catch-ups, and Beer o'clock Fridays. When all these activities made employees hungry, there were pasta-cooking and dessert-making lessons to bring out the chef in each of us. It was also a good way to learn more about our own colleagues who may have hidden skills. A birthday cake is even delivered for April and May celebrants.
While crises like this pandemic can limit our movement, it does not have to limit our creativity as employers. This is key to keeping our relationship with our employees strong.
Are you looking for a job?
RGF Professional Recruitment handles hiring for top multinational and can connect you with exciting opportunities in Asia.
Send your CV
In this article: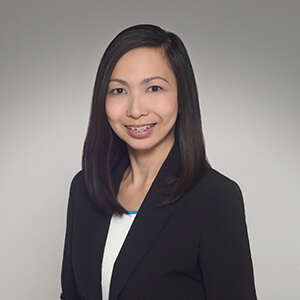 Lloraine Ventura
Senior HR Executive, RGF Executive Search Singapore